• CNC • cnc projects • Tutorial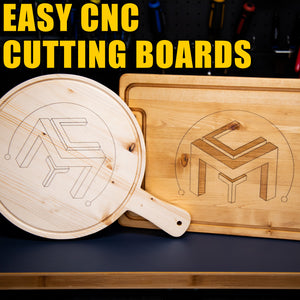 Today we'll be looking at making some super easy CNC Cutting Boards from Laminated Pine Board you can get from most hardware stores. We'll be using the Shapeoko 3 and Carbide Create to cut this project and will be finishing the wood with instant coffee stain and Walrus oil wood wax cutting board finish. Download Carbide Create to open the work files: https://carbide3d.com/carbidecreate/*****My Easy Cutting Board Files to Download *****https://drive.google.com/drive/folders/1RfSTpdeGUu7CckXxfuwgobTLR1BRWPTk?usp=sharing
---
• CNC • cnc projects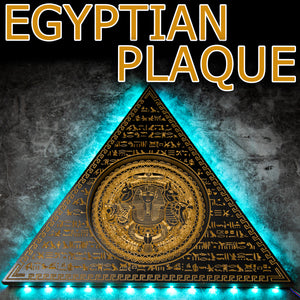 Today we'll be looking at making this Egyptian Plaque CNC Project backlit with LEDs from 3/4" MDF board. We'll be using the Vectric Aspire and Shapeoko CNC router to cut this Egyptian sculpture CNC project and will be adding a remote-controlled color-changing LED strip. Material List: - 1/4" Downcut Bit - https://amzn.to/3Gw2MFv- 1/8" Downcut Bit - https://amzn.to/3HxGyEl- 1/4" 60 degrees vbit - https://amzn.to/3J9EdA3- 3/4" MDF boards - Hardware Store- Oracal ORAMASK 813 - https://amzn.to/3rrAg3n- Sanding Sealer - https://amzn.to/3B3DX2K- Black Spray Paint - https://amzn.to/3Gqe129- Led Strip Lights - https://amzn.to/34kHzkT
---
• CNC • cnc projects • Tutorial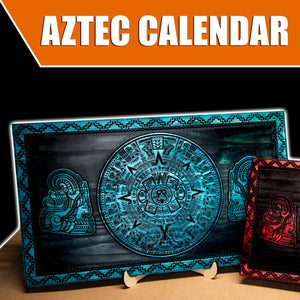 Today we'll be looking at making Aztec Calendar CNC project from Laminated Pine Board you can get from most hardware stores.We'll be using the Vectric Aspire and Shapeoko 3 to cut this Aztec round CNC project and will be finishing the wood with water based stain and lacquer spray clear coat.  
---
• CNC • cnc projects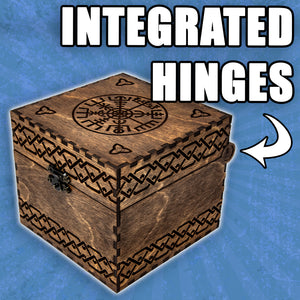 Today we'll be looking at making Laser Cut Box Design with Integrated Hinges and laser engraving a Norse Theme onto it.For this project, I'll be using my 50-watt co2 laser cutter.The wood that we laser cut in this project 1/8" or 3mm Baltic Birch plywood and we'll be staining the wood boxes with a water-based stain. *****Download The Lightburn and SVG files *****https://drive.google.com/drive/folders/1vSwat3OJGvifwdJ3Fw73HEtk_4EY-fXf?usp=sharing Laser Cut Box Generator Site: https://www.festi.info/boxes.py
---
• CNC • cnc projects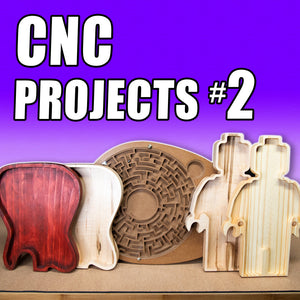 Here's my second video on free and easy CNC Projects for my Shapeoko CNC router. We'll be using MDF, White Wood, and wormy Maple even some Cherry to make these CNC projects. We'll be using Carbide Create from carbide3d for making these CNC router projects.These projects were done on my Shapeoko 3 XL, but should work fine on the Shapeoko 3 XXL or regular Shapeoko 3. These are even some CNC projects that make money. ***** FREE CNC Projects Files From Cut Rocket *****Telecaster Tray - https://cutrocket.com/p/5e091264339d1/Lego Man Catch Tray - https://cutrocket.com/p/5ab2e8c706636/Maze Board - https://cutrocket.com/p/5aaeb1852202a/Download Carbide Create from Carbide 3d:...